CEO Top Massage
I have been running the company since its establishment in September 1983. There were various waves in its history.
Nevertheless, I managed to advance the business.
I take pride in that this is the fruit of continuous management with a sense of purpose.
Currently, such a big chance as I experience for the first time turns up. We are in the age of speed. We further advance the business deployment to explode the accumulation so far all at once, bringing not only domestic but also international deployment into perspective.
If you think you are the very person, let's share a dream! I and the company's scheme accelerate the realization of your dreams. "Open & Fair" is my motto.
I firmly believe that we become trusted comrades, and we can make our way together if we have this motto.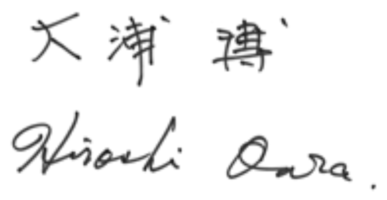 AIS MARITIME SOLUTION SINGAPORE PTE. LTD.
CEO Hiroshi Oura